If starting your online shop is what you always wanted you are in the right place. In this tutorial, we are building a simple website and online store to sell t-shirts with WooCommerce and Printful. Most of the resources are free, you only need a domain and hosting account.
We are going to use ready-made designs from our design library and we are going to set up the store with a few products like t-shirts, an iPhone case, and a poster.
If you are looking for an advanced course that will take you from 0 to launch your own store we have created this free course How to Build an Online Store with WooCommerce and WordPress.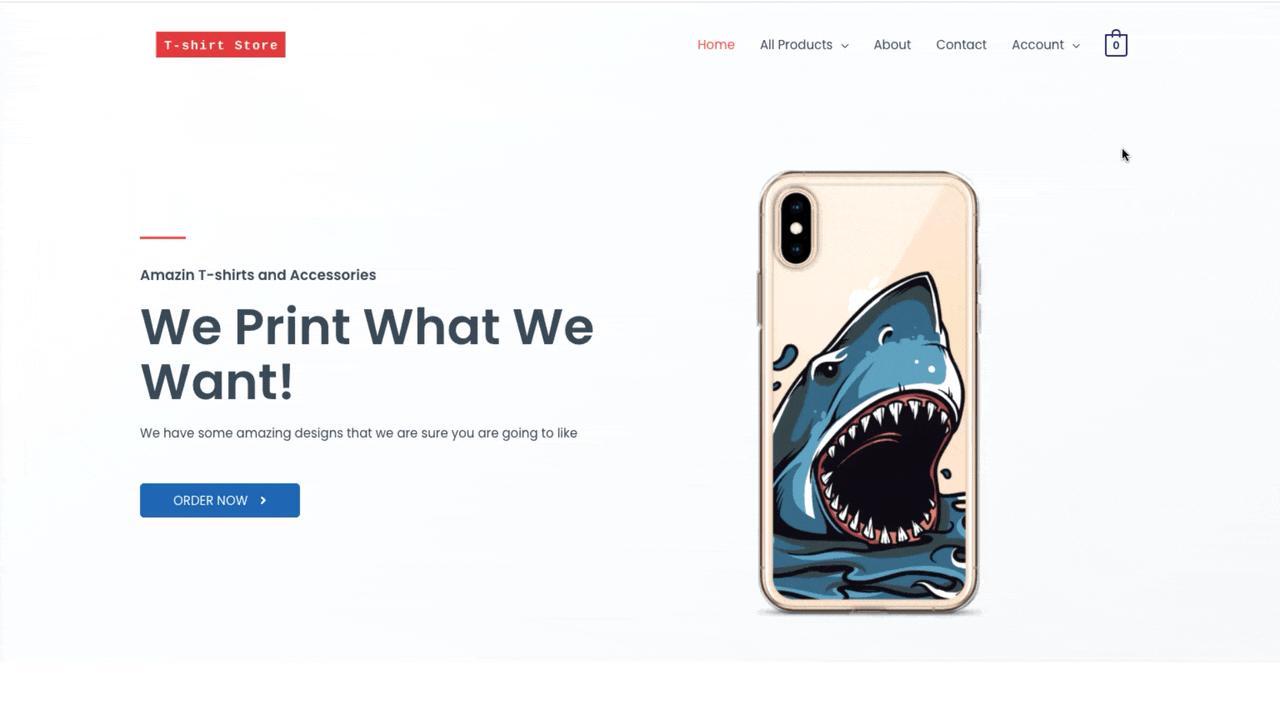 Printful is an easy to use platform with tons of products that you can add your designs on and sell them, from t-shirts to mugs and iPhone cases. You can view their products list here. They do printing, packaging, and shipping of the products, you only have to worry about selling which I think is amazing. There is no monthly fee, you only pay when you sell something.
WooCommerce is an amazing free plugin that installs on top of the WordPress CMS. It's an easy way to set up a store on any blog or website with minimal work on your side.
In the tutorial we will go through the backend of our WooCommerce store, setup Astra theme, import a premade theme, and edit it. Astra theme is one of the best  WordPress themes out there, it's easy to set up and customize. Our paid members have free access to the premium version and all it's ready-made templates.
Then we will create our own products with our designs in the Printful platform, create the mockups, and import them automatically into the WooCommerce store.
After that, we will play a bit with the Astra theme and customize a few things.
You can preview the Demo Store here.
Prerequisites:
Resources (for Designious paid members)

Download the Astra theme and Astra Pro plugin.
Enjoy the tutorial, it's about an hour-long so bear with me, there a few things to go through. If you like there will be a second part where we go deeper into WooCommerce setup to start promoting it and have a great store for our future customers, offering a good buying experience.
If you have the time and you like to tinker on the web this is a great way to start. The skills learned here will help a lot in any online business you want to start.
P.S If you feel you don't have the time or just don't want to do it by yourself we can help you build a store in 3-5 days.